I love to capture moments and tell stories in a captivating, creative and organic way. Blending documentary with wedding photography has been popular for a while, but I like to think I can provide a young, energetic and imaginative approach. I want you to feel the emotions you felt on your wedding day when you hold one of my prints in your hands, reminding you how much you love your partner you made those vows with.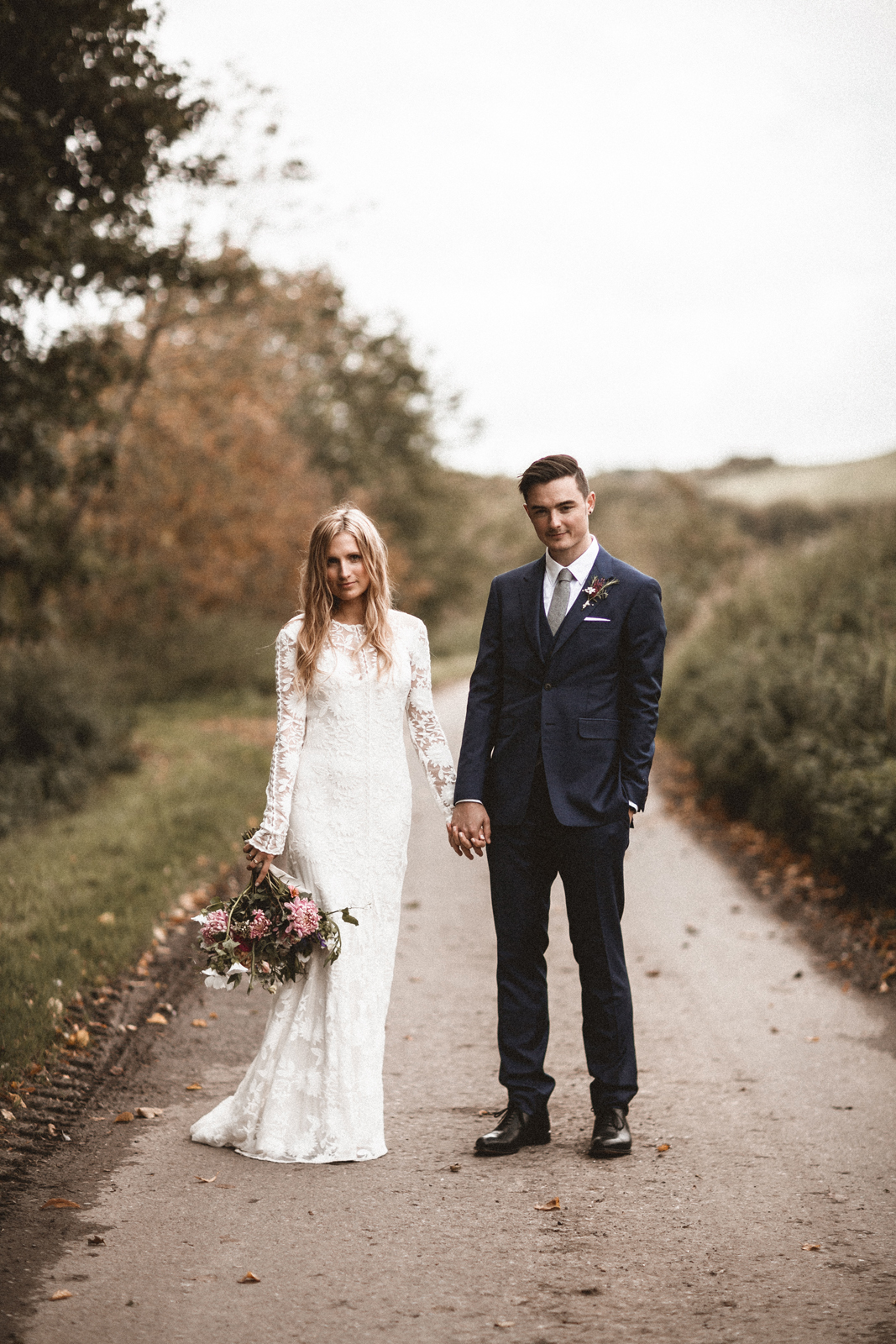 FAQ
the package
destination
what do you need to know?
fine art books
My package is really straight forward, with no hidden fees. I don't want to miss a thing for your wedding day, so I hope you will have me there for the whole day! Of course you may need me for only a couple of hours perhaps for your elopement, in which case send me an email and we can talk through your plans together.
After your wedding, you may be left with scattered memories of the day and how it flashed by after all the planning.Your photographs are stored on a private access gallery, so you can easily share with friends and family online. You can also download the high-res images and order smaller prints from me. I will also send you a really cool package that holds a USB with all your images and a couple of fine art prints, hand cut and printed by me in my studio.
I am very lucky to be able to travel and shoot weddings all over the world. You can see some recent wedding stories on my blog. If you are planning a destination wedding or elopement, I'd love to hear from you.
My recent adventures include Sydney, North Carolina, Stolmen Island, Singapore and West Ireland. I love to experience new cultures and new landscape, but there is definitely no place like home in London!
I would love to hear what you have planned, what your passions are and what inspires you both. This will enable me to get a vision of your day and whether I may need to bring a second photographer with me if you're having a big wedding. It's important for me that we can form a relationship and interact up to your wedding date, and beyond! The connection is very important, of course, but you'll soon realise I am a very easy going guy to have around.
Every frame that is processed I work on carefully, taking my time to get it absolutely right. I like each image to be finished as if it were a fine art print, something of aesthetic beauty. The moments captured should be treasured forever, so I retouch the images to high standard, reflecting the story and emotion of the day.
I love print, and there is nothing better than a hard copy. My fine art books are stunning, archival quality hard back books that bring your wedding images to life with gorgeous tones and clarity, which look amazing on a coffee table for all your friends to see!
With 320gsm weighted pages, when held they transform each
printed photograph into a painterly, sumptuous
textured image with deep, crisp colours.
The customised and unique design matched with the beautiful natural linen or premium leather covers makes this an ideal way of preserving your memories.
Let me know if you'd like to see some samples, I know you'll absolutely love them!