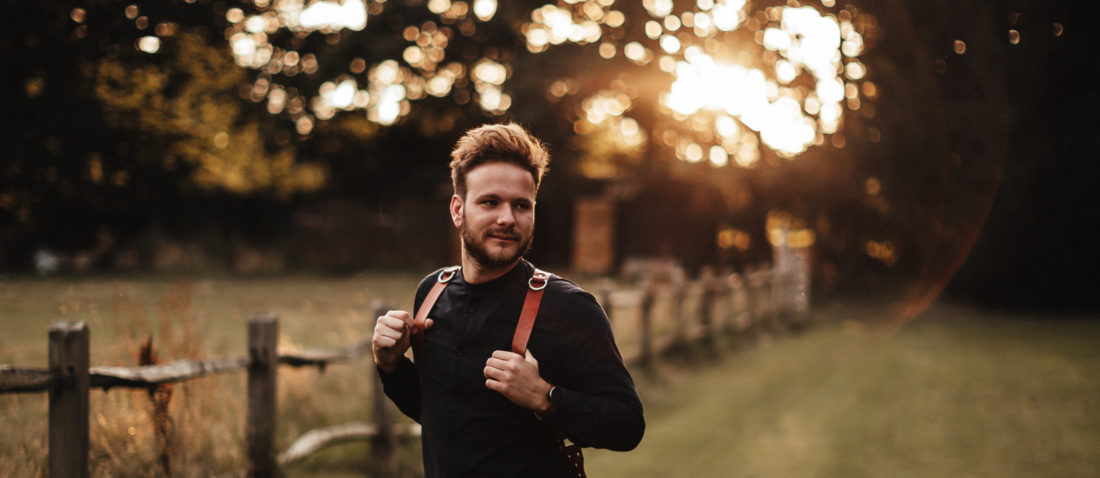 Hi, I'm Benjamin. As I grew up I loved to draw, paint and do anything relating to design and creating. I quickly found that taking photographs was my thing. I was lucky enough to shoot at a luxury fashion studio when I graduated, and that has influenced a lot of the way I produce my photographs. Every detail of your day is important to me, especially the visual side.
I love to capture moments and tell stories in a captivating, creative and organic way. Blending documentary with wedding photography has been popular for a while, but I like to think I can provide a young, energetic and imaginative approach. I want you to feel the emotions you felt on your wedding day when you hold one of my prints in your hands, reminding you how much you love your partner you made those vows with.
It's the way your story is translated through these photographs, how much energy comes through and how people remember their celebration which is most important for me.
I'm an easy going guy, with a love for my friends and family, football and an obsession with cats. I also don't ever wear socks, even in winter. I live in South London with my awesome girlfriend Kristina, and am incredibly lucky that I get to photograph wonderful people at weddings in corners of the globe I never thought I would see. The world is truly incredible.
That's my story so far, I would love to hear yours.